Hey y'all! Another week has gone by and we are still here, weathering each storm together and for that, I am grateful. Grab your beverage of choice (preferably warm), a cozy blanket, and whatever screen you're reading this on so we can catch up.
Life Update
What even happened this week? Oh yeah, classes. One of my classes is asynchronous so I honestly didn't even know we had assignments due this week, but thankfully I got them in on time.
I've been reading some interesting things for my classes and I finished A Midsummer's Night Dream this week. I listened to the audiobook and it was honestly pretty funny. I also listened to Frankenstein and that was so so good. I was really drawn in and it definitely got me thinking critically. I've already got some ideas for essays that are (probably) coming up.
My Major World Writers class is super interesting. It's definitely right up my alley. One of the essays we read this week was by Edwidge Danticat so, need I say more?
In non-school related news, I haven't been working out as much as usual. I've had a lot of soreness lately and I don't want to exacerbate any of it. I'm hoping to get back into exercising regularly this week, maybe with some lighter workouts and Zumba.
Blogging Update
Somehow still managed to post every day this week. Ask me how and I honestly can't tell you because I have no idea.
Yesterday, I was tweeting about how I couldn't wait for the release date of Charming as a Verb to come already. I mentioned it in my September releases post and it was originally set for Sept. 8th, this coming Tuesday. When I tell y'all, I need that book immediately, I mean it. Tahirah (one of my coolest book buddies) let me know that the release date has been pushed back to October 13th, effectively breaking my heart. If you or someone you know has a physical ARC of Charming as a Verb that they wouldn't mind passing along to this Haitian-American book lover (who is currently holding back tears) please let me know.
What Did I Miss?
This is the part where I talk about what I posted this week. It's been another full week of posts and I honestly don't know how I've kept that up for so long. I just really love blogging and making more blogging friends has gotten me x10 more motivated to stay active.
Enough of my rambling, here are my latest posts.
My August book of the month is one that may come as a surprise. It definitely isn't one I was originally planning on buying, but some circumstances made it pretty necessary and I'm actually excited to get to it (at some point).
So, I kind of misinterpreted this week's Top 5 Tuesday prompt, but Meeghan said it was all good.
Punching the Air is one of those books I was especially excited for, especially after meeting Yusef Salaam earlier this year. He is such a light.
I read Head Over Heels a few weeks ago and in all honesty, it was a disappointment. If you'd like to know more, check out my review. It's pretty short.
I was part of a book tour for Punching the Air, hence why I received an eARC. I recommended five Netflix originals that could definitely work as a pairing for this novel.
August was quite the month. Check out my August Wrap-Up for some colorful reading stats, the posts that you've basically made famous, and a time cue from Stephen Colbert!
Book Bloggers to Check Out
The book blogging community is so much fun and incredibly supportive. It can be hard to blog hop with school in the way, but these are a few posts that really stuck out to me this week.
Sammie @ The Bookwyrm's Den is hosting a tour the world in 30 books blog tour to help her library get some more diverse reads. She'll be accepting donations through the resources she's listed on her announcement post. She also matched the characters from Paola Santiago and the River of Tears to constellations! My own post for this tour will be going up later this month so definitely stay tuned for that.
Nikki @ The Night is Dark and Full of Books posted her August wrap-up, where she talked about her thesis, the books she got to this month, and a few she plans on reading next month. She also tagged one of my posts in it, and that was just so sweet.
Margaret @ Weird Zeal actually makes full playlists for her favorite books and she decided to share a few with us this week. Though I do love associating songs to books, I've never thought to make a full playlist for one. Now… I kind of want to.
Tasha @ Amaysn Reads has been revisiting her childhood favorites with her friend Starr. They basically swapped books they'd each read as kids and rated how they felt about them. This sounds like so much fun!
Tracy @ Truffles Literary Wonders gave out some amazing tips for creating a healthier relationship with reading. I love how fun it is being part of the book community, but it can be easy to find myself falling into the comparison trap and feeling like I'm not read "enough." Tracy's tips are definitely ones I'll keep in mind.
Booktubers That Give me a Serotonin Boost
School is… stressful. But, is that a surprise? These are a few YouTube videos that have given me a much needed serotonin boost.
Kay is such a sweetheart and she's one of my Bookstagram buddies. She just got a new intro for her videos and there's a lot more in store for her channel.
When I say this video gave me a serotonin boost, just know, I mean it. Tiana's dry humor is absolutely hilarious and this was so creative.
Beans is such an absolute sweetheart. She posted her Bratz TBR and I'm rooting for her, for sure.
Is anyone surprised that I'm mentioning Nora again? She's basically the definition of a serotonin boost. If you checked out her book tropes I hate video, then you absolutely need to watch the book tropes she loves.
Shareis did this really cute lookbook based on these beautiful books. I love seeing book-inspired outfits.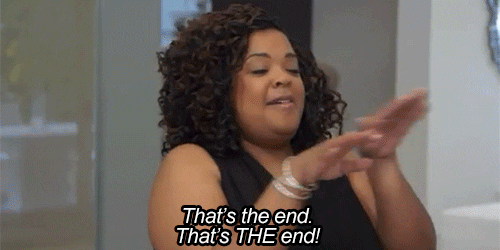 Now it's your turn to answer my questions.
How was your week?
What has been giving you a much needed serotonin boost?
Who are your favorite people in the book community?
Let me know in the comments below, let's chat!