Hey y'all! I skipped this last week because of Punching the Air's release, but that doesn't mean I haven't been reading. This past week has been an interesting one with the added load of schoolwork, but since I don't have to spend a chunk of my day driving to and from campus, I've managed to get some much needed reading time in.
WWW Wednesday is a meme that was formerly hosted by MizB at A Daily Rhythm and revived by Sam of Taking on a World of Words. All you've got to do is answer these three questions.
What are you currently reading?
You may be surprised to find that I'm only reading one book this time around. I actually finished the other two I was reading with it earlier this week so…
Early Departures by Justin A. Reynolds
Mary was giving her ARC away on Twitter and since it's one of my most anticipated releases, I requested it immediately. She sent it my way and the story has had me in tears every since. I'm about a third of the way in but I've already cried two or three (or maybe four) times. It's so good but so heart-wrenching.
What did you recently finish reading?
I did finish Take a Hint, Dani Brown and I'm still working on my review for that one. But this week I finished:
Smoove City by Kenny Keil
This was a Netgalley eARC and I honestly enjoyed it so much. It's so funny and the art style is great. The story was wild in the best way.
Jackpot by Nic Stone
I've finally caught up on Nic Stone's YA books and now I'm all the more ready for Dear Justyce to come out. Jackpot was a really fun read and I listened to the audiobook (narrated by Nic Stone!) through the CloudLibrary app.
What do you think you'll read next?
I have an idea of my possible next read but it has to come in first so I don't want to get too excited too soon. If that doesn't work out though, I'll probably try getting through a few more Netgalley ARCs and I have a buddy read planned. So yeah, my next reading plans are kind of up in the air right now.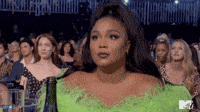 How was your week?
What are your current reads?
Which books have made you cry?
Let me know in the comments below, let's chat!