Hey y'all! So, this week's catch up is honestly, I don't even know. I just started writing it at almost midnight and I'm kind of falling asleep, so… Make sure to grab your drink, a cozy blanket, and something to read this on.
Life Update
This was the week when school really started getting more stressful. My professors are actually assigning essays. Like, real essays that are gonna be due soon. How dare they?
I've been having so much fun learning how to use Procreate to create digital portraits. I can definitely see my style evolving in the watercolors and I love transferring that into the clean, crisp lines of digital art. So much fun!
What else has happened to me this week? I honestly don't know. It's just felt like one big whirl of school and art.
Ruth Bader Ginsberg's passing really hurt this week. She's such an inspiration to myself and many others, especially as someone who was a part of Student Government for so long. I pray that her legacy lives on.
Blogging Update
It's been another sucky week for blog hopping. I literally just haven't. Life is just… I don't even know but I'm hoping to do better next week.
Bookstagram has been fun. I've launched the Ungodly Hour Book Challenge. I'll also be doing an international giveaway where three winners get a book of their choice. Giveaways are fun and I really like the Bookstagram community so be sure to check that out if you're interested in entering.
What Did I Miss?
This is the part where I talk about what I've posted this week, so check out anything you may have missed.
I read an ARC of Student Ambassador: The Missing Dragon on Netgalley and I absolutely loved it. Check out my review for my full thoughts on why you should get this for the little ones in your life.
Top 5 Tuesday was fun again this week. Oh, how I love these characters.
This week warranted another WWW Wednesday. Reading has been good, though harder to keep up with when it comes to school.
Smoove City was another eARC from Netgalley and another one I really enjoyed.
Mary on Twitter sent me her ARC of Early Departures and I am so thankful she did. This story destroyed me in the best way and I've already sent it to a friend so we can gush about it together.
The Blog Hop
Like I said before, I sucked at blog hopping this week but here are some posts that did catch my eye.
Kat @ Life and Other Disasters posted her review of Nina LaCour's latest novel. She's also convinced me to read Nina LaCour's other works.
Margaret @ Weird Zeal posted an update to her 5-Star predictions and a new set of predictions.
Ally @ Ally Writes Things added another segment to her Recommending Books Based On series.
Leelynn @ Sometimes Leelynn Reads always adds the cutest gifs to her first line friday posts so be sure to check that out.
Kaya @ A Fictional Bookworm posted 5 Fall Reading Recommendations. We love a seasonal reading list.
Serotonin Boosting Booktubers
Though I've utterly sucked at blog hopping this week, I've actually been really into watching Booktube again. Videos have been a nice break from school and required reading, I guess.
Tish posted a video all about Dark Academia and when I tell y'all this video was so helpful! I've heard the term thrown around a lot lately but I had no idea what it meant and when I asked, no one really had an answer. Tish explains it pretty in-depth here and she offers suggestions for how to incorporate it into your own style.
Belle gave some great recommendations for underrated books, several of which I'd never even heard of. I definitely want to check a few of these out and one has actually been on my TBR for the longest. Belle also runs a book blog @ Belle Can Read so be sure to support her there too.
Hayley had me cracking up throughout this video. I've seen a couple of these booktoks before but most were new to me. This is also something I haven't seen anyone else doing so props for that creativity.
I haven't talked about Joel in a little while so of course I need to mention his August Wrap-Up which also featured a very aesthetically pleasing Illumicrate unboxing.
Myonna posted her back to school stationary haul this week. She's starting her first semester of college and I'm honestly so happy for her. It can be a hard decision to make but she's going into it ready.
Well, that's all from me this week. Please ignore any grammatical errors. It's 12:36 AM and I'm sleepy, but I love y'all so I need to finish this in time for the morning. Don't be a stranger, drop a comment below.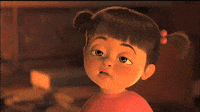 What have you started getting into lately?
How do you balance school/responsibilities and reading?
If you could be any animal, what would you be?
Let me know in the comments below, let's chat!