Hey y'all! Remember when I did that dream cast for Opposite of Always? Well, I guess the director bug has bit me again. Today's dream cast is part of the tour being hosted by Hear Our Voices for the October 13th release of Long Way Down: The Graphic Novel.
If you've been here for basically any amount of time, you already know how much I absolutely love Jason Reynolds and his writing. I actually read Long Way Down for the first time over a year ago, so as soon as I heard it was being adapted into a graphic novel I was super excited.
Now let's get into this dream cast!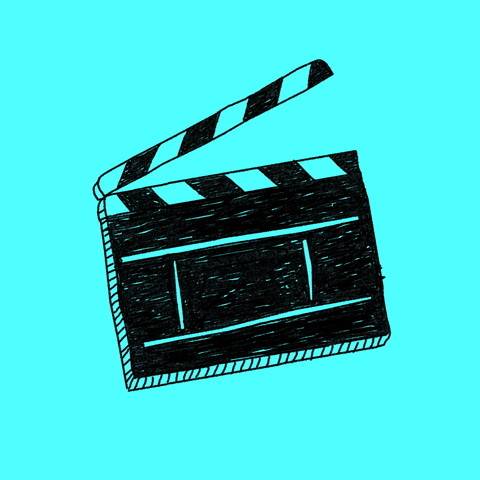 William Holloman – Jahi Di'Allo Winston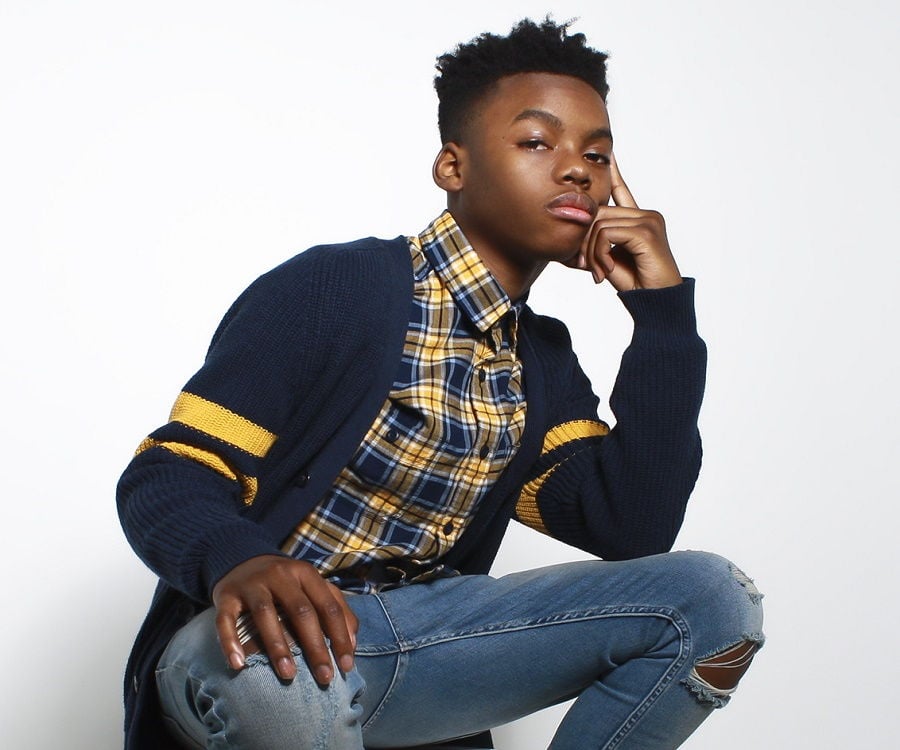 I found Jahi after literally looking up "16 year old actors" and he was in the list. Apparently, he's acted in The Lion King so I have full confidence that he could do it. He also has that innocent look that I think would fit Will.
Shawn – Jharrel Jerome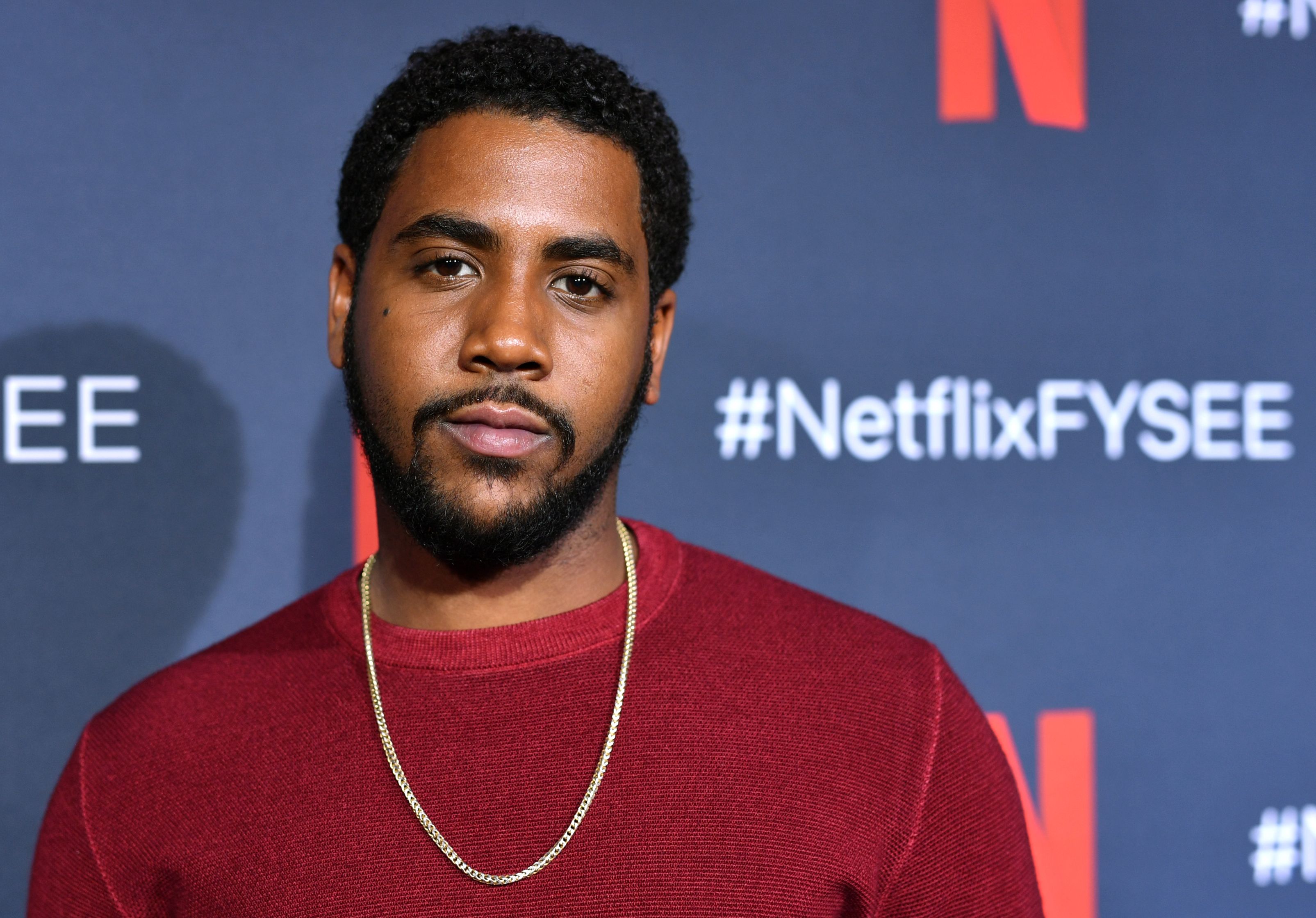 Jharrel was one of the lead actors on When They See Us so he can definitely play an emotional role. He's also won several awards. The man is talented.
Buck – Lakeith Stanfield
I just know Lakeith could body this role. He's great at playing characters who are real strange and do things you wouldn't expect. This, this could work.
Dani – Marsai Martin
If you've seen Blackish than you already know that Marsai Martin is an excellent actress and I think she would do a great job as Dani. She also has the range to fit into that role.
Uncle Mark – Jordan Peele
I know he mainly directs now but I could totally see him playing this role. Not only does he have the range, he has that personality right there.
Mikey Holloman – Winston Duke
I don't know what it is about him, but I feel like Winston Duke would work so well for this role. He did such an amazing job in Black Panther and Us.
Frick – Avan Jogia
Here me out on this one. Avan Jogia can do more than Victorious let on. He's played some really complicated characters in the past and I think he'd be able to bring that same energy to this.
Honorable mention: If I were to assign someone to be Will's mom, it would probably be Taraji P. Henson again. I just love her.
Reynolds is a graduate of The University of Maryland, College Park. He has been reviewed and profiled in The Washington Post, NPR books, Kirkus, Hornbook, School Library Journal, WNYC, Publisher's Weekly, Poets & Writers, Gawker, mentioned as a standout in the Wall Street Journal, AM New York, Ebony Magazine, was awarded as a top book of the year by the New York Public Library system, was the recipient of 2015 Coretta Scott King – John Steptoe Award for New Talent —and a 2016 Honoree for two books.
Jason Reynolds knows there are a lot—A LOT—of people, young, old, and in-between, who hate reading. He knows that many of these book haters are boys. He also knows that many of these book-hating boys, don't actually hate books, they hate boredom. If you are reading this, and you happen to be one of these boys, first of all, you're reading this Jason's master plan is already working (muahahahahahaha) and second of all, know that Jason totally feels you. He REALLY does. Because even though he's a writer, he hates reading boring books too.
So here's what he plans to do: NOT WRITE BORING BOOKS.
Reynolds is on faculty at Lesley University, for the Writing For Young People MFA Program, and currently resides in Brooklyn, New York.
Follow me on Instagram @novgorodoff
and on Twitter @DNovgorodoff

Danica Novgorodoff is an artist, writer, graphic designer, and horse wrangler from Louisville, KY, currently living in Brooklyn, New York. Her books include A Late Freeze, Slow Storm, Refresh, Refresh (included in Best American Comics 2011), and The Undertaking of Lily Chen. Her art and writing has been published in Best American Comics, Artforum, Esquire, VQR, Slate, Orion, Seneca Review, Ecotone Journal, and many others. She was awarded a 2015 New York Foundation for the Arts fellowship in Literature, and was named Sarabande Books' 2016 writer in residence. She has been a fellow at the MacDowell Colony, Blue Mountain Center, VCCA, Brush Creek, and Willapa Bay AiR.
Long Way Down
by Jason Reynolds, Danica Novgorodoff
Publisher: Atheneum/Caitlyn Dlouhy Books
Release Date: October 13, 2020
Genre: Young Adult Graphic Novels
Amazon | Barnes & Noble |
Jason Reynolds's Newbery Honor, Printz Honor, and Coretta Scott King Honor–winning, #1 New York Times bestselling novel Long Way Down is now a gripping, galvanizing graphic novel, with haunting artwork by Danica Novgorodoff.
Will's older brother, Shawn, has been shot.
Dead.
Will feels a sadness so great, he can't explain it. But in his neighborhood, there are THE RULES:
No. 1: Crying.
Don't.
No matter what.
No. 2: Snitching
Don't.
No matter what.
No. 3: Revenge
Do.
No matter what.
But bullets miss. You can get the wrong guy. And there's always someone else who knows to follow the rules…