Hey y'all! I'm back with a book tag, how exciting. Today's spoiler-free book tag is based on one of my favorite books by Jason Reynolds: Long Way Down. I'm creating this tag as part of the Hear Our Voices book tour for the graphic novel adaptation that's being released on October 13th.
The first book tag I ever made was The Ungodly Hour book tag a couple of months ago, so I decided to try my hand at making a new tag in honor of this lovely creation.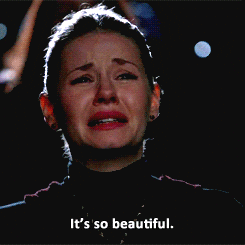 The Rules
Credit the creator: Rae @ Rae's Reads and Reviews  (Pingback to the original tag post so I can receive the notification)
Shout out the person who tagged you
List the rules of the tag in your post.
Tag at least 3 people to do the tag!
The Gun – name a conflicted character
Complicated characters are my absolute faves. I love seeing their journeys as they come to a final (and sometimes not so final) decision. For this one I'll have to go with Jamal from Early Departures by Justin A. Reynolds.
The Elevator – a book with a lot of character development
I actually made a whole reel with some recommendations for this one over on my bookstagram. I was about to just say Queenie I'm always talking about her so let me go with Not So Pure and Simple by Lamar Giles. I read it fairly recently and absolutely loved it! The character development was so well done.
The Rules – a book that follows a common trope
Following tropes isn't a bad thing. All that really matters is how you use it. Romance novels are pretty big on tropes so I'll go with Take a Hint, Dani Brown for this one. It has fake dating, friends with benefits, and a super sweet guy falling for a woman who "doesn't want a relationship."
Cigarette smoke – a book that disappointed or confused you
We've all been disappointed at one time or another. Sometimes the book just doesn't deliver what it should've, other times we get our hopes up a little too high. One of my most disappointing reads this year was Color Me In by Natasha Diaz. It just wasn't the book for me.
Fifteen bullets – name a book where you felt like something was missing
Have you ever read a book where you just knew something was missing? It was just off in some way. Well, for me that was Head Over Heels by Hannah Orenstein. It's supposed to be a romance novel but it was honestly missing the romance for me.
I Tag:
Saoudia @ With love, Saoudia, Jasmine @ Curly Haired Bibliophile, DJ @ DJ Reads Books, and anyone else who would like to do it!
Reynolds is a graduate of The University of Maryland, College Park. He has been reviewed and profiled in The Washington Post, NPR books, Kirkus, Hornbook, School Library Journal, WNYC, Publisher's Weekly, Poets & Writers, Gawker, mentioned as a standout in the Wall Street Journal, AM New York, Ebony Magazine, was awarded as a top book of the year by the New York Public Library system, was the recipient of 2015 Coretta Scott King – John Steptoe Award for New Talent —and a 2016 Honoree for two books.
Jason Reynolds knows there are a lot—A LOT—of people, young, old, and in-between, who hate reading. He knows that many of these book haters are boys. He also knows that many of these book-hating boys, don't actually hate books, they hate boredom. If you are reading this, and you happen to be one of these boys, first of all, you're reading this Jason's master plan is already working (muahahahahahaha) and second of all, know that Jason totally feels you. He REALLY does. Because even though he's a writer, he hates reading boring books too.
So here's what he plans to do: NOT WRITE BORING BOOKS.
Reynolds is on faculty at Lesley University, for the Writing For Young People MFA Program, and currently resides in Brooklyn, New York.
Follow me on Instagram @novgorodoff
and on Twitter @DNovgorodoff

Danica Novgorodoff is an artist, writer, graphic designer, and horse wrangler from Louisville, KY, currently living in Brooklyn, New York. Her books include A Late Freeze, Slow Storm, Refresh, Refresh (included in Best American Comics 2011), and The Undertaking of Lily Chen. Her art and writing has been published in Best American Comics, Artforum, Esquire, VQR, Slate, Orion, Seneca Review, Ecotone Journal, and many others. She was awarded a 2015 New York Foundation for the Arts fellowship in Literature, and was named Sarabande Books' 2016 writer in residence. She has been a fellow at the MacDowell Colony, Blue Mountain Center, VCCA, Brush Creek, and Willapa Bay AiR.
Long Way Down
by Jason Reynolds, Danica Novgorodoff
Publisher: Atheneum/Caitlyn Dlouhy Books
Release Date: October 13, 2020
Genre: Young Adult Graphic Novels
Amazon | Barnes & Noble |
Jason Reynolds's Newbery Honor, Printz Honor, and Coretta Scott King Honor–winning, #1 New York Times bestselling novel Long Way Down is now a gripping, galvanizing graphic novel, with haunting artwork by Danica Novgorodoff.
Will's older brother, Shawn, has been shot.
Dead.
Will feels a sadness so great, he can't explain it. But in his neighborhood, there are THE RULES:
No. 1: Crying.
Don't.
No matter what.
No. 2: Snitching
Don't.
No matter what.
No. 3: Revenge
Do.
No matter what.
But bullets miss. You can get the wrong guy. And there's always someone else who knows to follow the rules…