Hey y'all! Classes have officially begun and I've got my boxing gloves on to try to keep from getting beat. It's already been a time, but we'll get into that. Right now I need you to get a warm drink and fuzzy blanket to fight off this cold draft so we can catch up!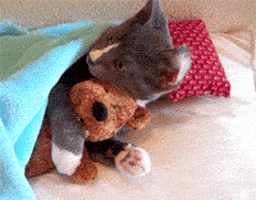 Life Update
I originally signed up for five classes this semester. It's my last semester of undergrad and I wanted to end it off with all the classes that sounded interesting to me. One of those classes was called Ghosts of the Colonial Past and I went into thinking it would be about how colonialism is still impacting the world today. Turns out it was a class on literal GHOST STORIES.
As someone who frights easily, I deemed it in my best interest to drop the course. Now I'm down to four classes. Still a full course load but I've gotten considerably less ghosts to worry about.
I decided to actually leave my house this week and that was nice. I went to Target and bought some glass Tupperware with a gift card. I've been wanting that for a while so I'm happy I was finally able to get it. Target has already started putting up their Black History Month display and I had to drag myself away from it before I ended up buying everything.
I also went to my city's downtown area and walked around. I checked out a few shops and ended up in the new bookstore that opened recently. I'm so happy to have a local bookshop again and I made a Tik Tok of the experience. It's so aesthetically pleasing, y'all.
Speaking of Tik Tok, I now have over 4,000 followers! What?! I'm so shook by this growth and I'm really thankful for the support. It's also super stressful though and I don't know how to maintain it and keep people happy with the content. My views have gone down significantly these past two days and I think it has to do with the algorithm.
Blogging Update
Only one post this week because it was a busy one, but I'm happy with what I put out. Bookstagram has been fun. The first Haitian Readathon is officially over and it really went out with a bang. We had a live discussion of Dear Haiti, Love Alaine last night and Maika Moulite joined! It was such a cool experience and I'm so thankful for how it turned out. It was so wonderful!
And I recently hit 1,000 followers on Instagram! Wow, it's been a good time.
And here's what I posted on the blogosphere this week:
I put together this list to share books with mental illness rep. I've read most of these but there are a few on the list I haven't gotten to yet. Mental illness rep is super important to me and I'm happy that people seemed to really enjoy this list.
I don't really have anything else to talk about so I guess-
How was your week? Are you taking any classes right now? What have you been up to? Let me know in the comments below, let's chat!